Five or so years back we saw the "preppy" trend implant itself in this nation's middle and high schools. Fed by such stores as The Buckle, Abercrombie & Fitch (originally super preppy) and Hollister, this trend led the general public born after 1985 to believe that preppy meant florescent polos with popped collars, tight hip hugging jeans and ridiculously long strands of plastic pearls. I said is then (2004) and I'll say it again, this is not prep.
Luckily, a resurgence of true prep has flooded the closets of today's trendi people. Back in 2004, my bestie Sarah found two books,
The Official Preppy Handbook
and
Things You Need to Be Told
, off which we based our wardrobes and lives. I, being from the West and Midwest exclusively, have happily adopted many of the staples of the East Coast (of which Sarah is 50%). Sarah meanwhile has first hand experience w/ true prep, her gparents being straight up Irish East Coasters and all.
In case you didn't know, true prep consists of items of the East Coast/Cape Cod/Nantucket variety. The most recent, straight up and widespread prep originated in the 80s. Having missed all but 13 months of this decade, I base my knowledge of true prep of of the aforementioned books and bestie.
And now, those items that I am so grateful to see on the best dressed of us. Keep in mind that some of these items, when worn away from a sailboat, need to be handled very carefully. Also, these individual trends are great together, or alone. But please, if you wear a sweet action sport coat, don't pair it with cargo shorts, never cargo anything.
Boat shoes/Top siders: So you've never been on a boat, who cares? I'm a fan of socks, but some pairs can't be done right w/ them. I myself have two pairs of men's boat shoes I mostly wear w/ slacks. Fun times! love them!
Riding boots: So you've never ridden a horse, who cares? Make sure you get RIDING boots, not the nasty strappy, buckley pirate crap that's been trying to pass itself off as riding boots. Be legit please. Helpful hint: wear these w/ tube socks, into which you tuck your pants so they in turn stay tucked in your boots. It also helps to have a slim pair of pants to begin with.
Knitwear, specifically men's: What a great time for knitwear, esp for men. I love cardigans, and sweaters. Note the shawl collar on the left, classic. This look actually heralds back to Harold Lloyd, of 1920 silent film fame. HL wore a shawl collar like nobody's bizznezz.
Canvas shoes: Mostly seen in the Vans variety lately, don't forget the always endearing, was around long before Vans were, Keds. Red or Navy is esp. preppy.
Sport Jackets: Shown here in delicious seersucker, sport jackets are an instant way to dress up any already good foundation. You remember that random Kirsten Dunst movie w/ Paul Bettany? Wimbledon. Great Jeans, amazing white button up, sports jacket, simple and classic.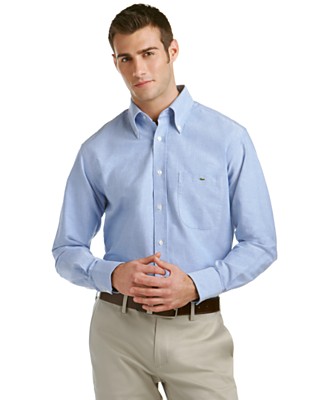 A good oxford cloth button up: keep them ironed, keep them crisp. So classy, in stripes or solid, but don't go overboard proving your masculinity by wearing pink. Also note the flat front pants: the ONLY way to go.
And what's great about today's prep is that while guys should avoid riding boots, the girls can wear all this stuff!
Again, I'd recommend one or two of these trends per outfit. Don't go overboard, esp if you're not true prep. Also, don't wreck these looks w/ skater shoes, ball caps, or esp for the girls, rainbow plastic matching earrings, necklace and bracelet set (you know you still wear them).
Yay oder Nay: yayayayayaYAY!